The Jim Moran Building
Tallahassee, Florida
Dedicated to cultivating entrepreneurial growth, The Jim Moran Building is both a downtown extension of Florida State University and an urban hub for connecting students and entrepreneurs with professionals, business mentors, university faculty, and resources. The 20,000 square foot renovation of a 19th century bank building provides a backdrop for the legacy of Jim Moran, a forward-thinking entrepreneur and automotive pioneer, whose story is woven throughout the facility with one goal in mind: inspiring a future generation of entrepreneurs.
Owner
Florida State University
Cost
$8.2 million
Size
20,000 SF
Completion
2018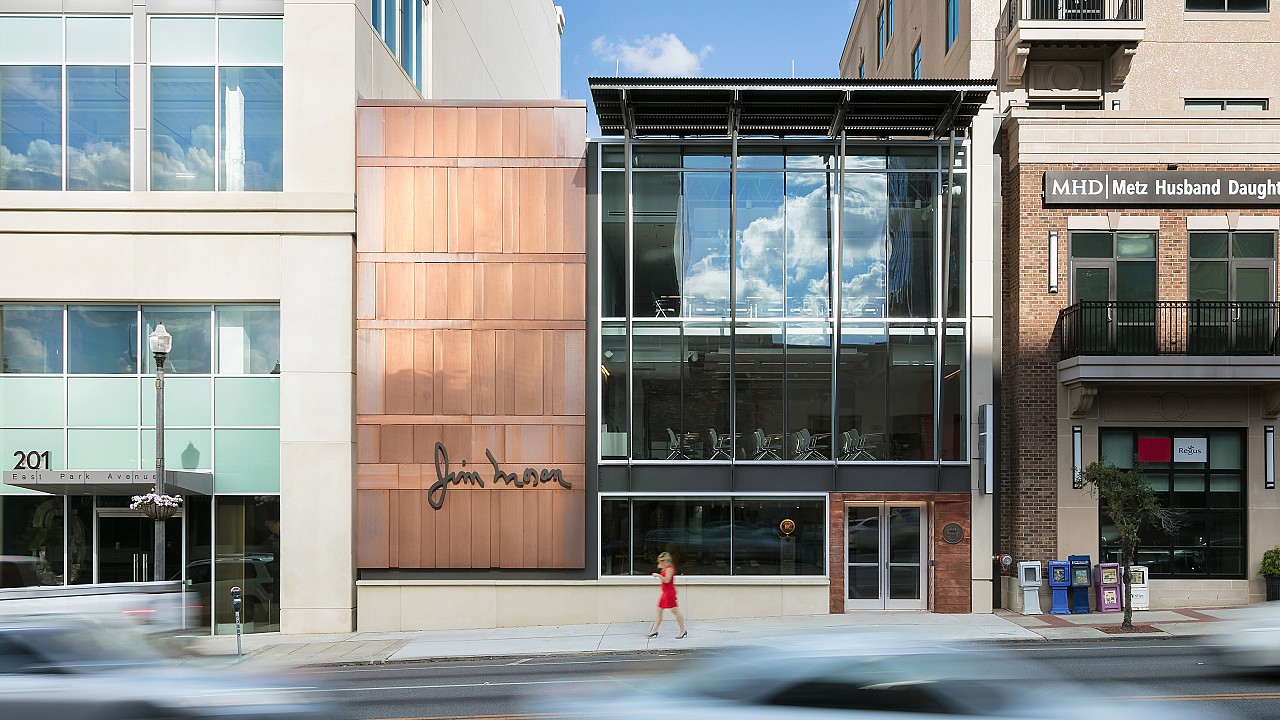 The building brings two groups together: the Jim Moran Institute, located on the 3rd floor, and the Florida State University Jim Moran School of Entrepreneurship, occupying the second floor. The School of Entrepreneurship, the nation's first at a public university, accommodates a Pitch Room, Start-Up Incubator, and Staff Offices. The ground floor contains a shared Gallery Entry, Event Space and a flexible Catering Kitchen/Lounge space.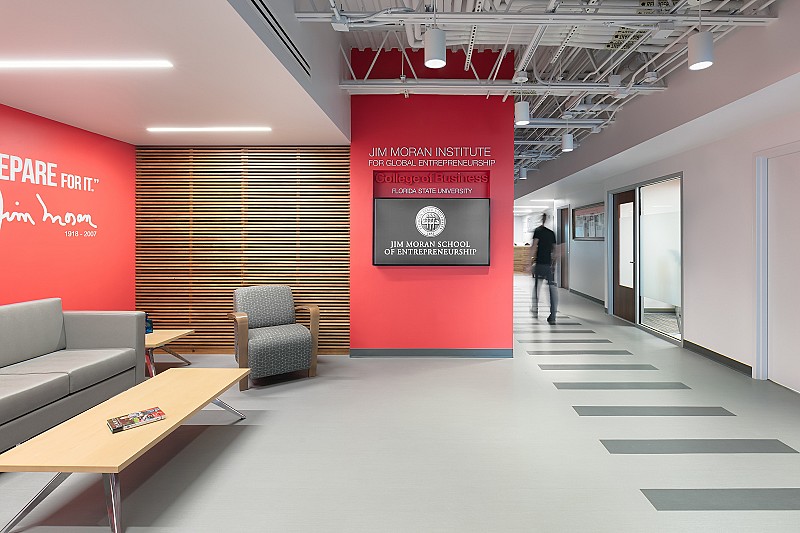 The intended transparency, which was critical to the architect's concept of the renovation building, was deftly achieved. The project stands on the street like a small jewel.
– AIA Florida Jury Comment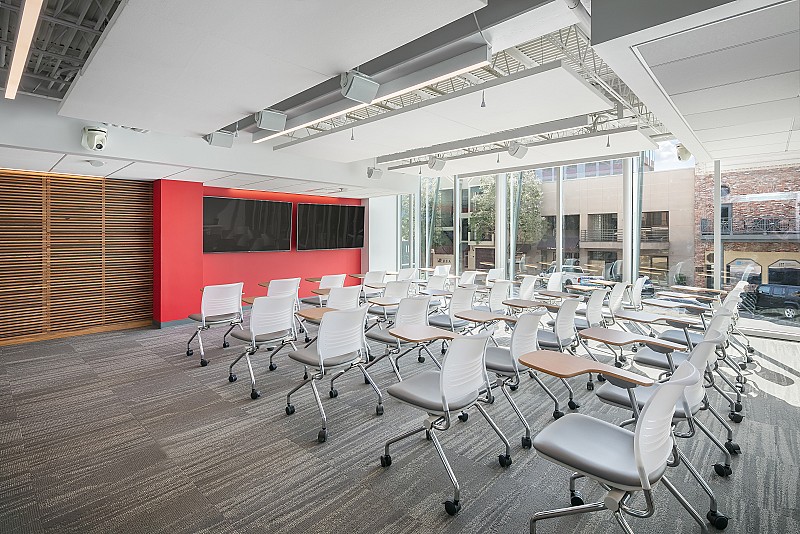 The pitch room, located on the second floor, looks out onto the urban landscape along the city's main street providing a constant energy and sense of activity as concepts and ideas are pitched to faculty, students, and professional gurus.
Inspirational quotes from Jim Moran are sprinkled along every available wall and glass surface throughout the interior spaces.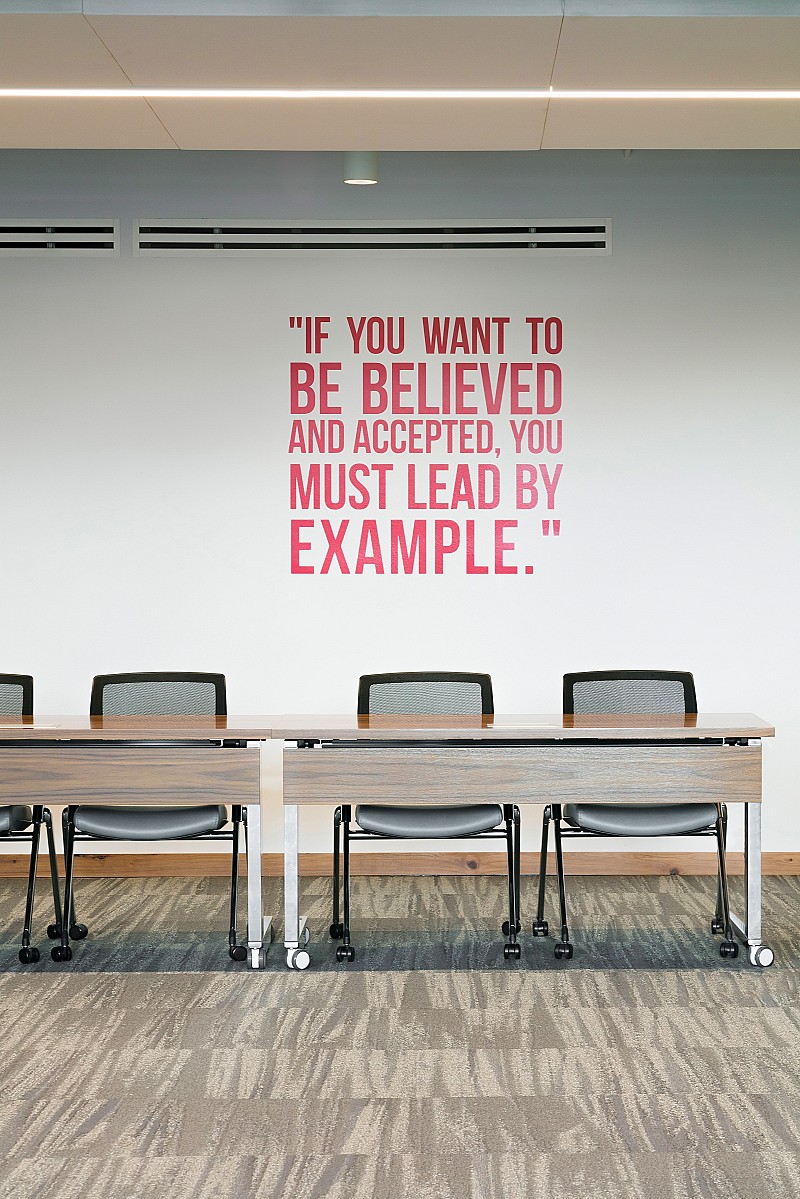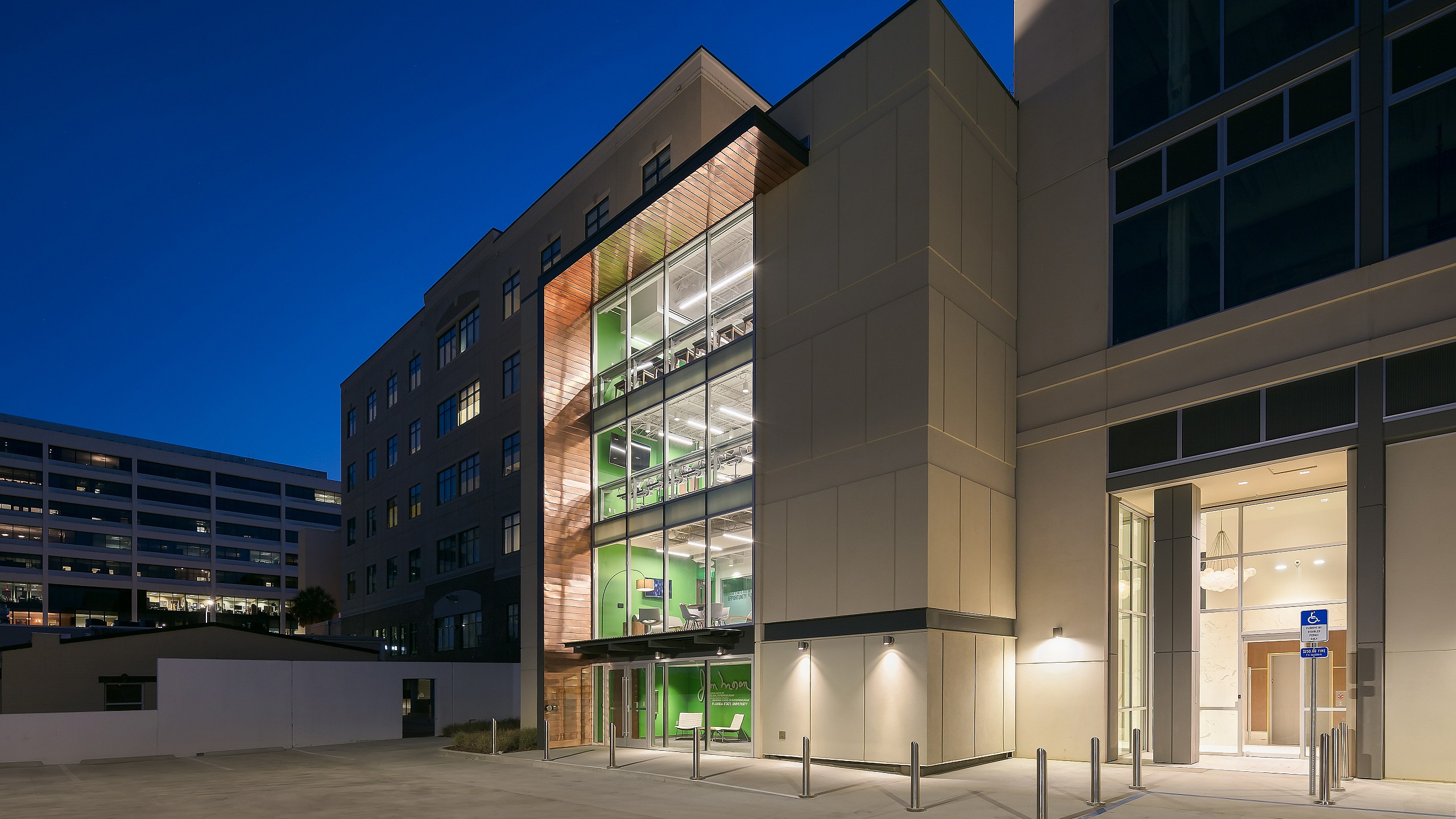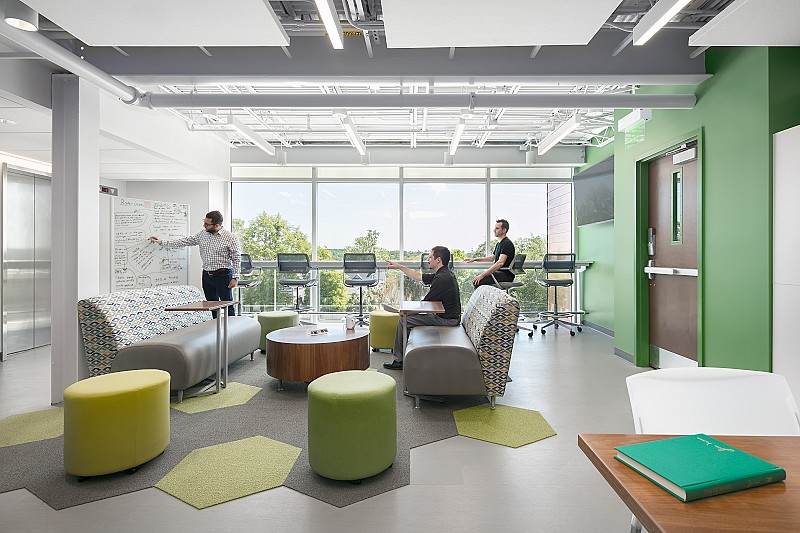 The Incubator was programmed to nurture and accommodate the dynamic process of business enterprise development. By offering a comfortable space to collaborate and access resources and equipment, the space provides the support that is critical for new businesses to start on the right foot and thrive.
A continuous wall graphic depicting the timeline of major entrepreneurial milestones in Jim Moran's life wrapsthe interior of the west stair, from the first floor through the third floor. The red backdrop was chosen forits significance with the Sinclair Gas Station that he first owned, as well as Mr. Moran's pivotal role in bringing Toyota to the United States.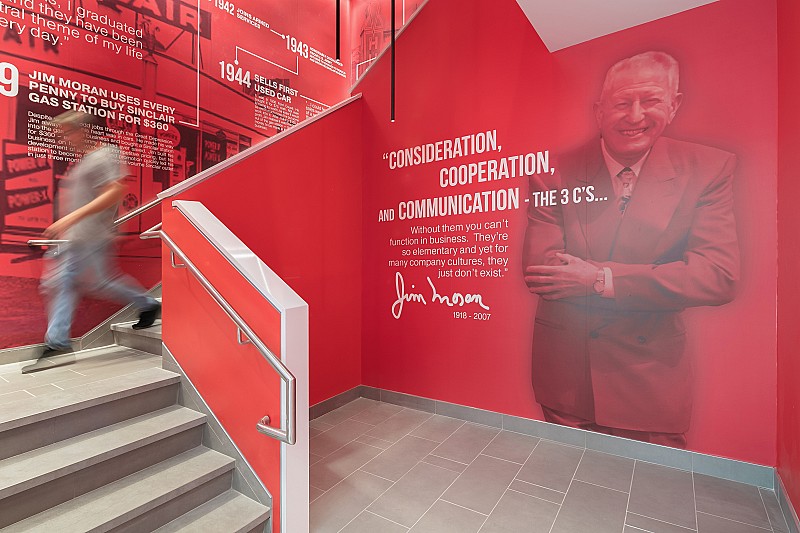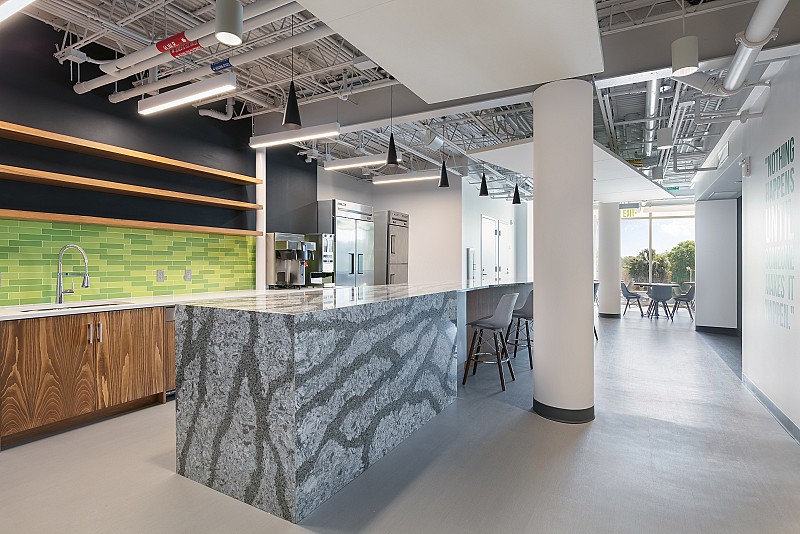 A view looking east through the catering kitchen and lounge shows how the floor to floor glass curtain walls at the east and west facades provide expansive views over the surrounding tree tops and urban fabric.