302 Stadium Drive
Tallahassee, Florida
Located near the intersection of Call Street and Stadium Drive, this 0.3 acre site hugs the edge of the Florida State University campus, across from the medical school. The developer sought to maximize the site density by providing 14 living units, a mix of two-bedroom and one-bedroom studio apartments.
Owner
Drew Mitchell
Cost
$1.5 million
Size
13,500 SF
Completion
2008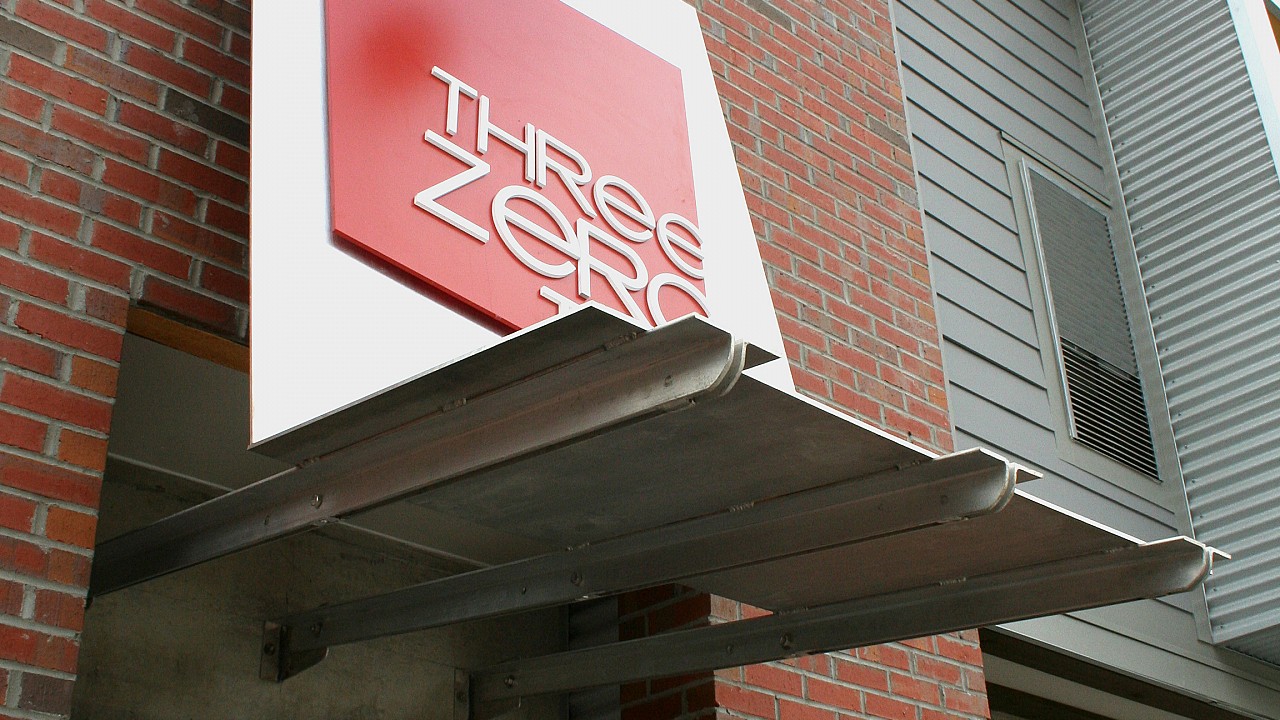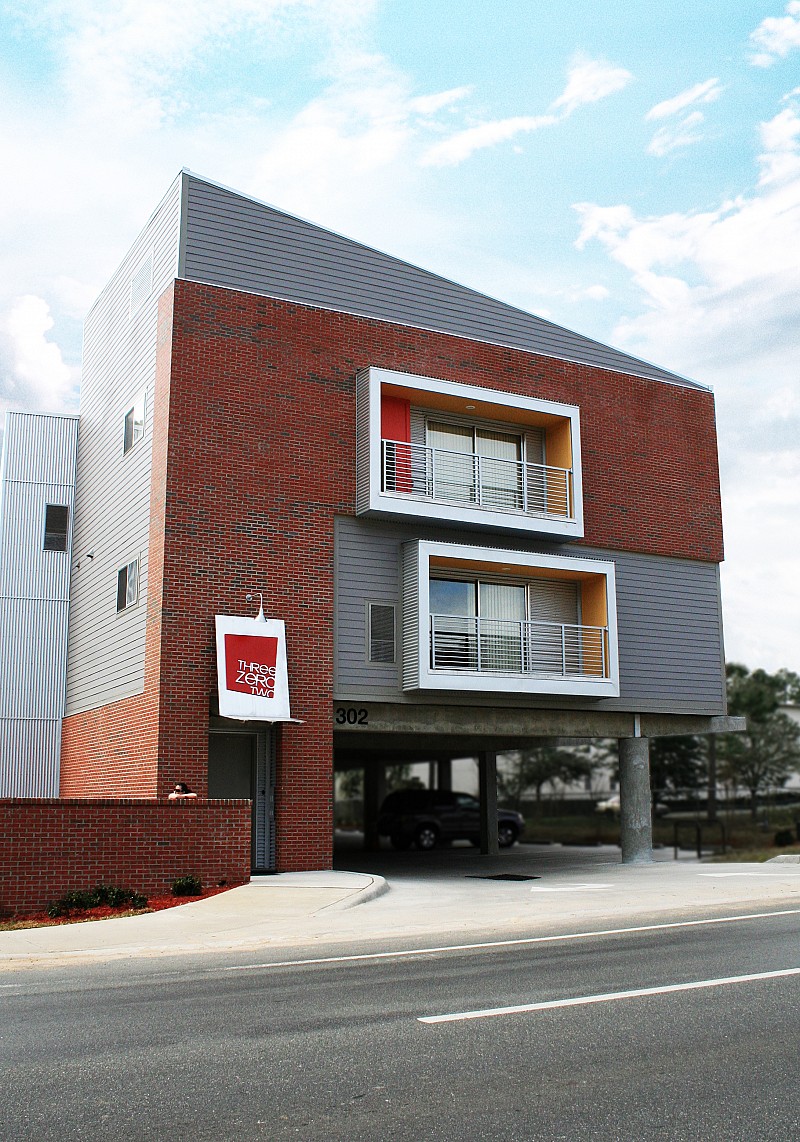 With the City's tight parking requirements, the units had to be constructed on two levels over parking. The unusual shape of this 63-foot wide site is defined by a bend on the north boundary and an undulating western boundary. Further complicating the site design, a shallow 60-inch storm water pipe runs across much of the site and high-voltage transmission lines run along the eastern boundary. The building geometry reflects each of these constraints, birthing a unique form added to the Tallahassee fabric.
Corrugated metal siding is contrasted with a brick skin that snakes around the Stadium Drive facade in deference to the adjacent collegiate architecture. Each floor contains 7 units comprised of 3 studio apartments, 3 standard two-bedroom units, and a premium two-bedroom unit facing the medical school. The developer considers the project an instant success, as its location and attention to budget, combined with its unique architectural language provided a long waiting list of future tenants.