Softball Training Facility
Florida State University | Tallahassee, Florida
To aid the FSU Women's Softball Team in player development and in competing with the top collegiate softball programs in the country, ALW designed this indoor softball batting cage and practice facility for the lady Seminoles to protect them from inclement weather while they practice.
Owner
Florida State University
Cost + Size
$1.3 million | 13,200 SF
Awards
People's Choice Award Runner Up, AIA Florida | Design Achievement Honor Award, AIA Tallahassee
Completion
2010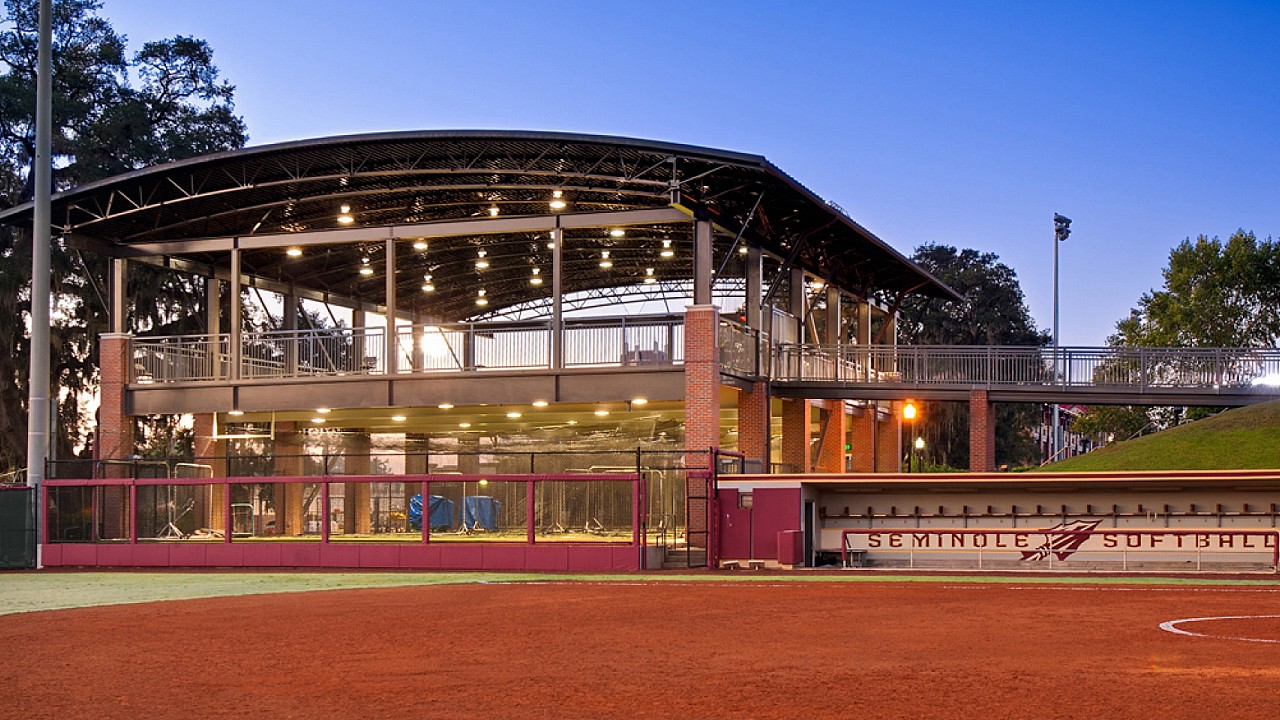 This was our favorite project among all of the submittals. The integration into the existing softball complex was outstanding. We expressed the desire for more projects of this quality on campus, with less reliance on perceived 'kit of parts' forms and materials.
– AIA Tallahassee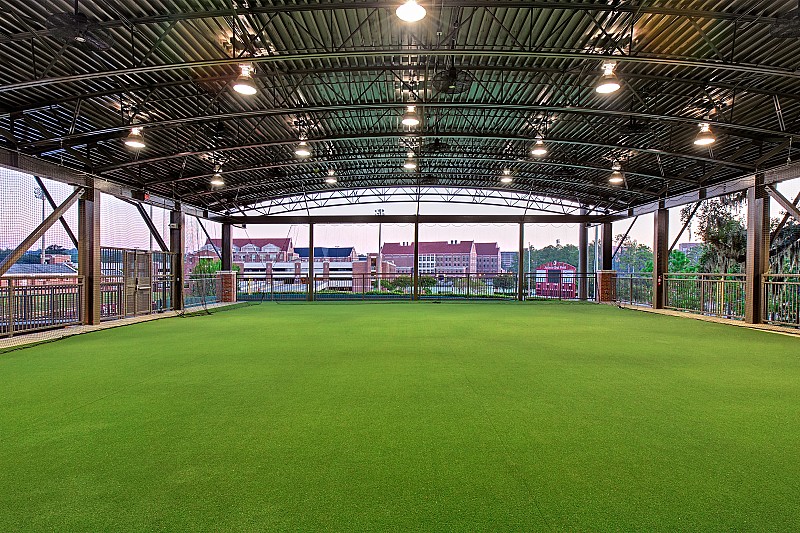 The design incorporated four batting areas, equipment storage, and a new bullpen within the first level. A second floor houses a fielding practice space and viewing area, with a ramped connection to the soccer-softball building concourse and an additional vertical access.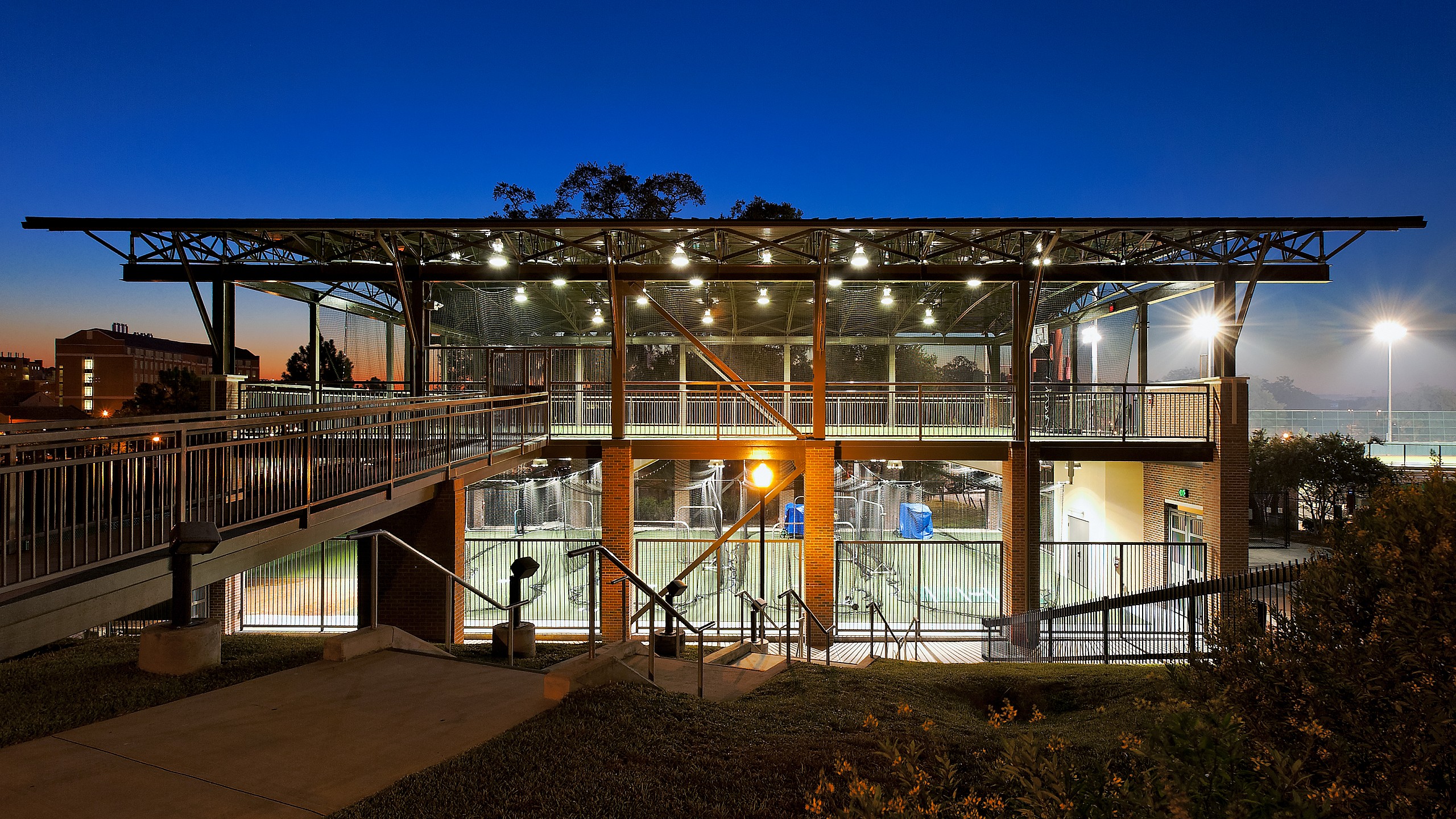 The structure utilizes steel frame technology with bow chord trusses to achieve the open spans needed for this athletic practice space. The design aesthetic recognizes the nature of this building structure yet pays homage to the classical University precedents through its brick and stone treatments.