Immanuel Baptist Church Fellowship Hall
Tallahassee, Florida
Immanuel Baptist's Fellowship Hall completes the first phase of the church's master plan, which promotes a unified campus environment and a stronger street presence on one of the city's main thoroughfares. With the intention of being an aesthetically "transitional" structure (bridging from the existing architecture to a future, modern worship building), the Fellowship Hall's sloping gable-roof form, brick veneer, and masculine exterior palette compliment the existing architectural language of the campus.
Cost
$4.5 million
Size
31,000 SF
Award
Design Achievement Merit Award, AIA Tallahassee
Completion
2012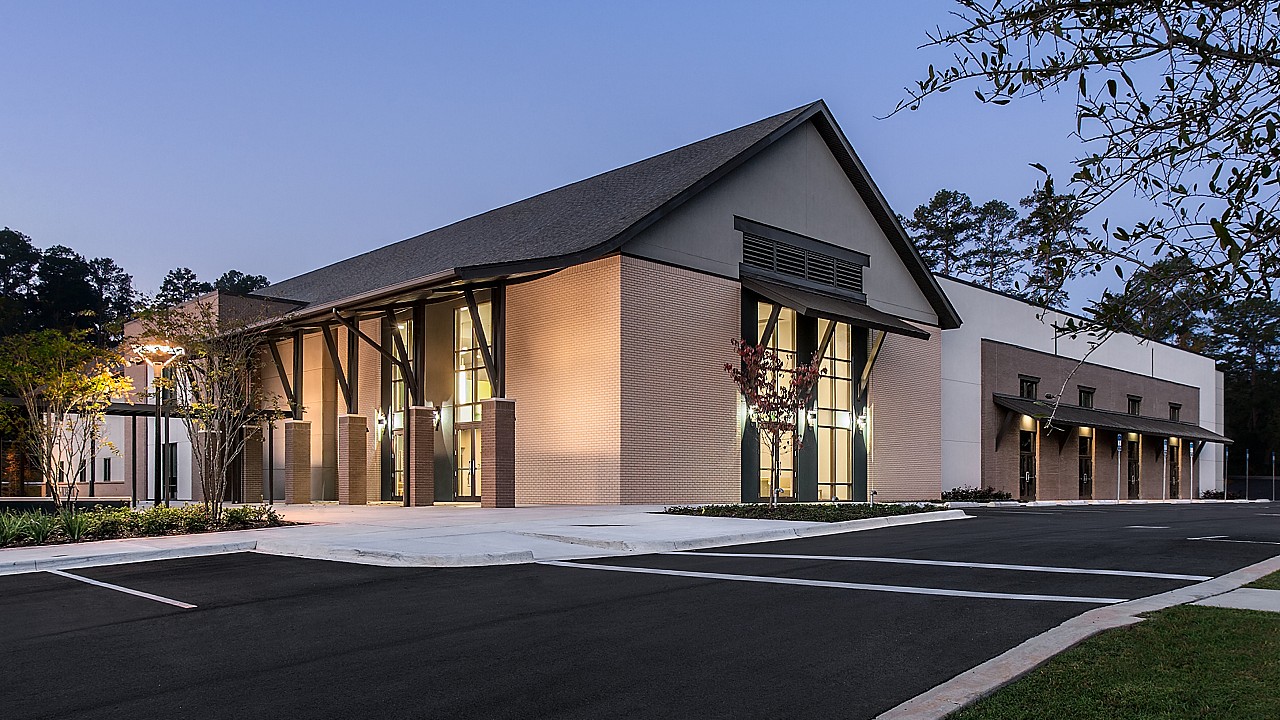 A main component of the project includes a 10,000 SF multi-purpose room to serve formal banquets, recreational activities, and lectures. A linear break in the ceiling reveals the roof structure providing a function area for equipment, retractable basketball goals, and acoustic treatments. The remainder of the building includes a welcome lobby, 21 Sunday-school classrooms, and a 2,000 SF commercial kitchen.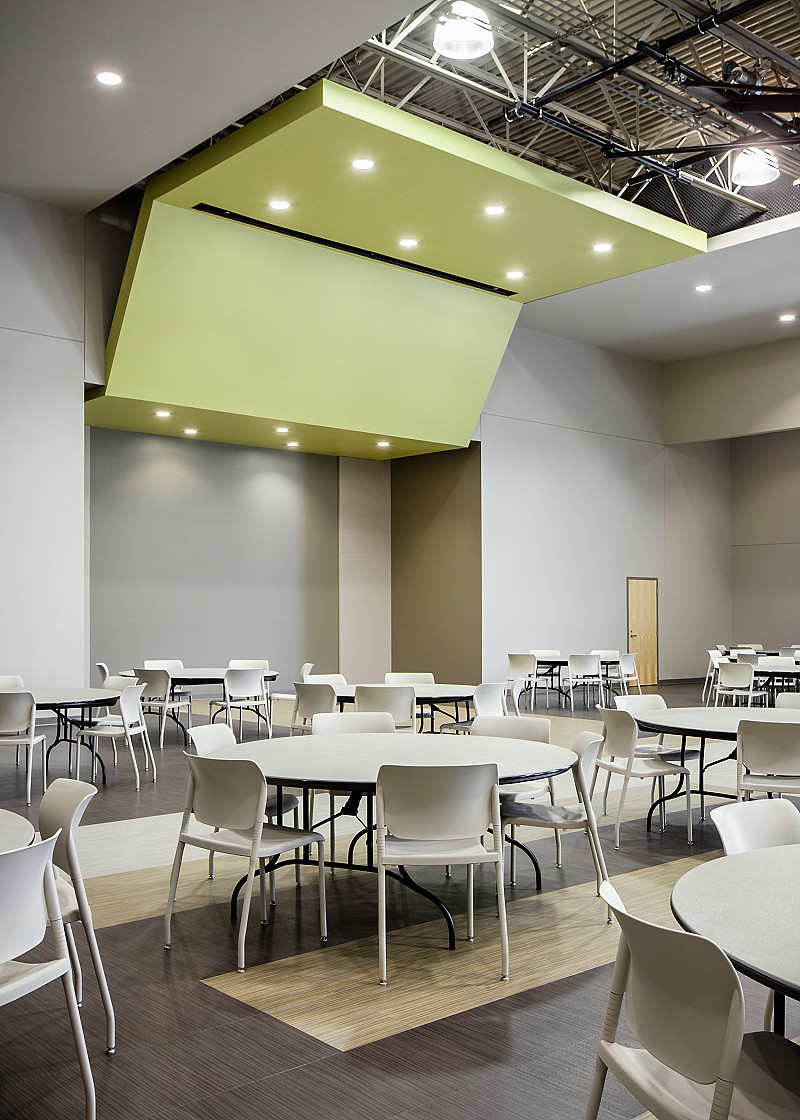 It is a privilege to give a strong word of recommendation to Architects Lewis + Whitlock. They have met, listened, suggested, changed, planned and then presented a phenomenal five-phase growth plan to help facilitate our fast-paced church growth.
– Rich Kincl, Senior Pastor, Immanuel Baptist