201 E. Park Avenue
Tallahassee, Florida
This 80,000 SF building is downtown Tallahassee's newest state-of-the-art mixed-use building. Located on the prominent corner of E. Park Avenue and Monroe Street, tenants have ease of access to the Capitol Center, outdoor spaces with the adjacent Chain of Parks, and central downtown amenities. The building includes adjacent above-ground parking, ground-floor retail, common lobby and five floors of office space above. The building mass steps back from the north face at the 5th floor level. An exterior roof-top entertainment space is located above and allows users to enjoy the views over the Chain of Parks area as well as filtering the desirable natural light into the adjacent office spaces.
Owner
Park & Monroe, LLC
Cost
$15.6 million
Size
80,000 SF
Completion
2018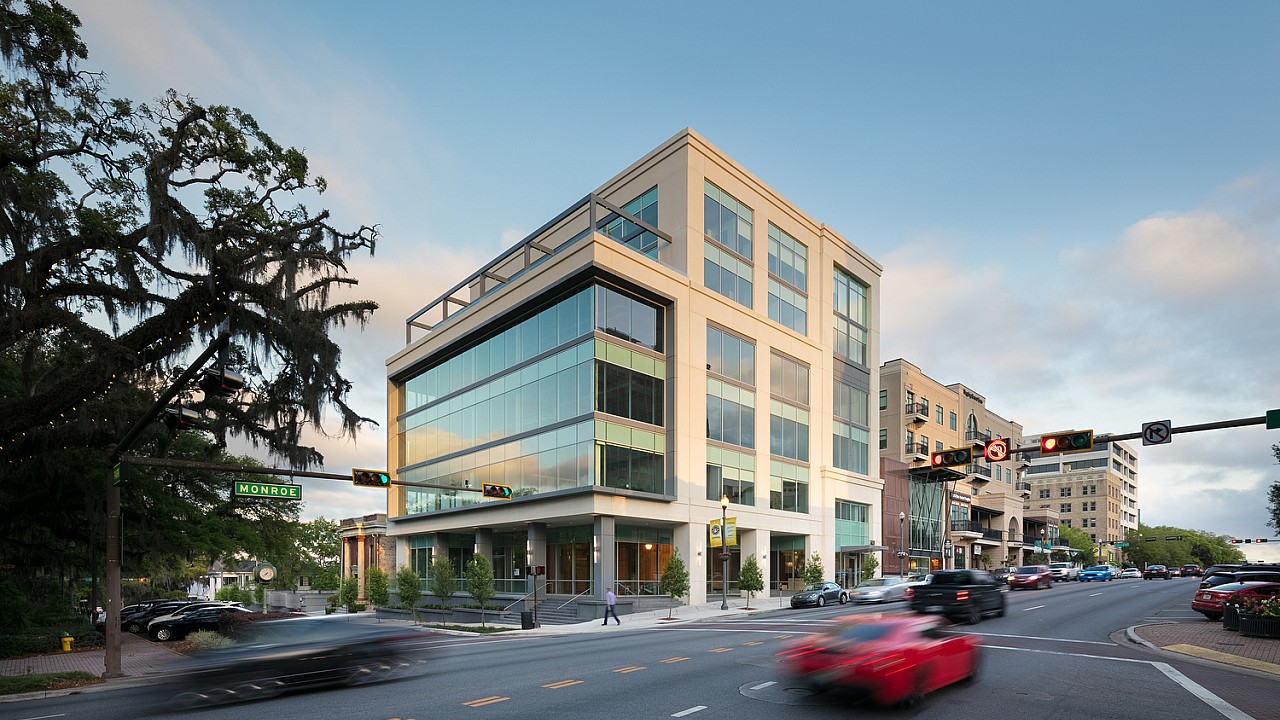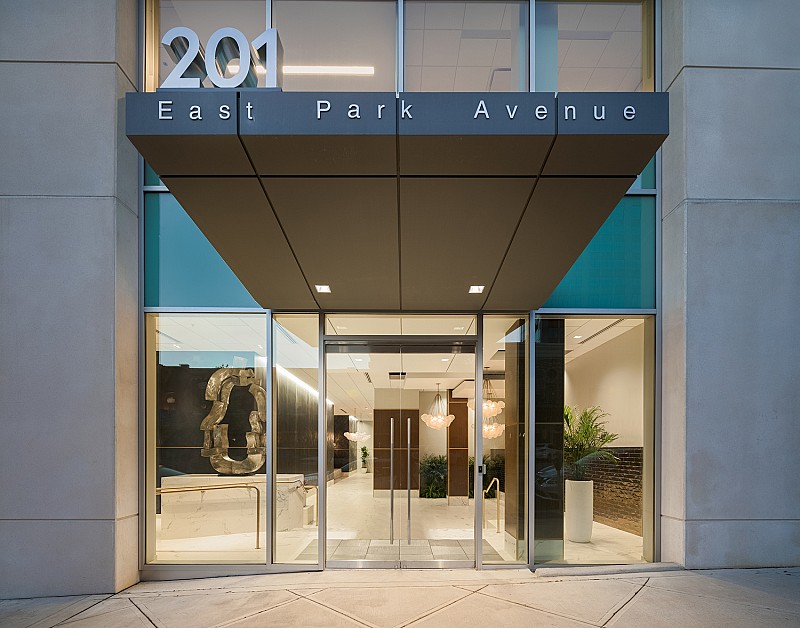 Durable materials such as precast stone and large glazed windows give this building a prominent appearance along the street frontage.
The base of the building's retail component is stepped into the building form to provide ample room and an elegant transition between the dining patio and public sidewalk.