Il Lusso Restaurant
Tallahassee, Florida
Il Lusso was a new concept for a local restaurateur to bring their fine dining experience to the downtown area. The 5,700 SF Italian steakhouse is located on the ground level of 201 E. Park Avenue, a new corner office building facing the city's beautiful Chain of Parks area. Channeling old world vibes with classic mid-century lines, this restaurant offers an elegant experience for local cuisine with an Italian flair.
Size
5,700 SF
Completion
2018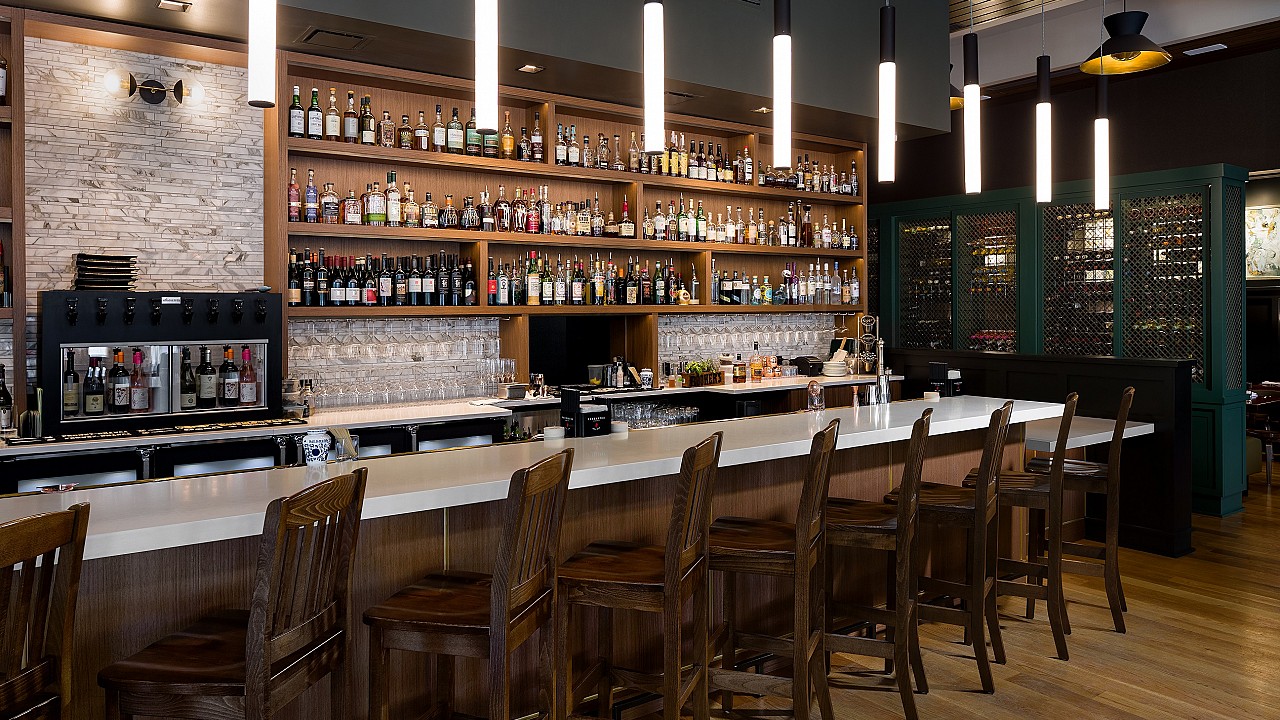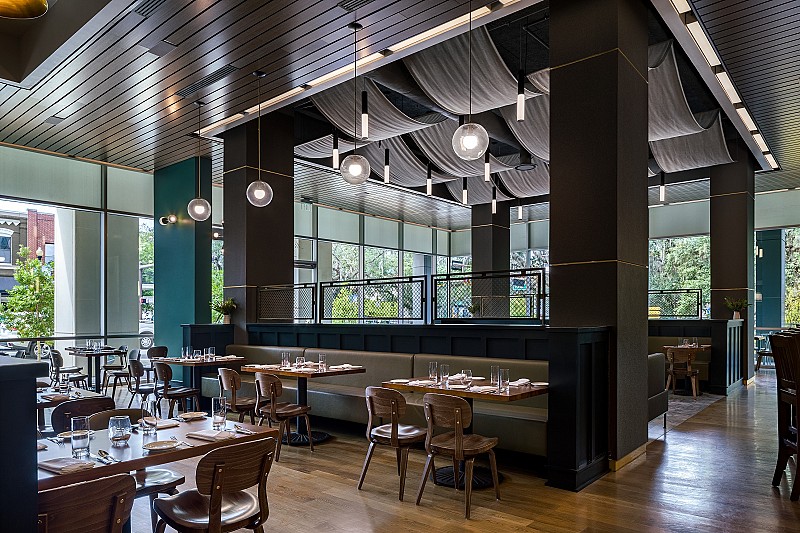 The high ceilings and open floor plan are spatially designed to create niched environments for diners.
The south portion of dining is nestled against walls lined with dark wainscot and diners enjoy a view into the kitchen and of the custom wine millwork which conceals servers' passage from the kitchen.