Dirac-Dittmer Plaza
Florida State University | Tallahassee, Florida
The new Dirac-Dittmer Plaza creates a contemporary plaza experience with strong ties to Legacy Walk, a central promenade that winds through campus. This public space, positioned between the Dirac Science Library on the east and the Dittmer Science Building on the west, was previously a run-down sidewalk with loose areas of bike parking and an awkward ramp system that did not meet current ADA standards.
Owner
Florida State University
Cost
$1.3 million
Completion
2017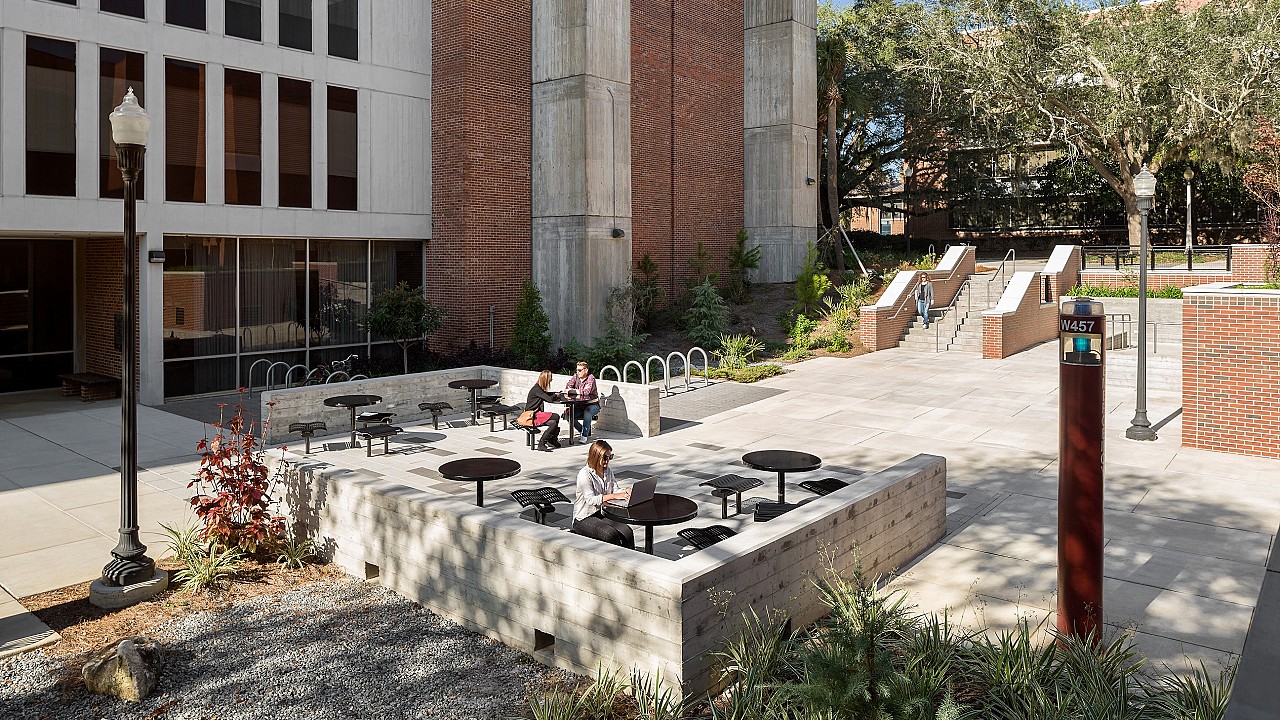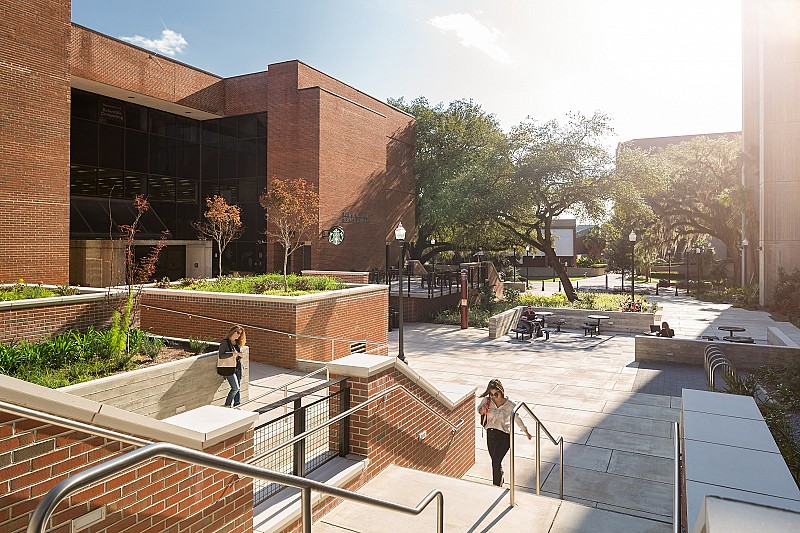 The design of the new plaza reinvigorated this thoroughfare into a sunlit plaza bustling with activity. The shifting lines of the plaza provide alcoves for students and faculty alike. A central hub with low sitting walls is positioned directly between the two main entrances to foster casual gathering and conversation. A new cantilevered patio is located adjacent to the recently completed Dirac Starbucks, providing views of Legacy Walk to the South and the new Plaza to the west.
A crucial component of this project was to provide a barrier-free environment for all users. The renovation scope included: relocation of utilities, walkways, stairs, ramps, bike parking, lighting, emergency blue-light, and coordination of landscaping with creative vegetation.