Urban Green
Tallahassee, Florida
The program for this LEED Gold certified project called for a renovation of a mid-1950s doctor's office to create a mixed-use office/residential revitalization project in Tallahassee's Midtown neighborhood. Accordingly, the two-story building was subdivided to provide for two leasable office spaces as well as an apartment.
Cost
$650,000
Size
4,600 SF
Award
Design Achievement Merit Award, AIA Tallahassee
Completion
2010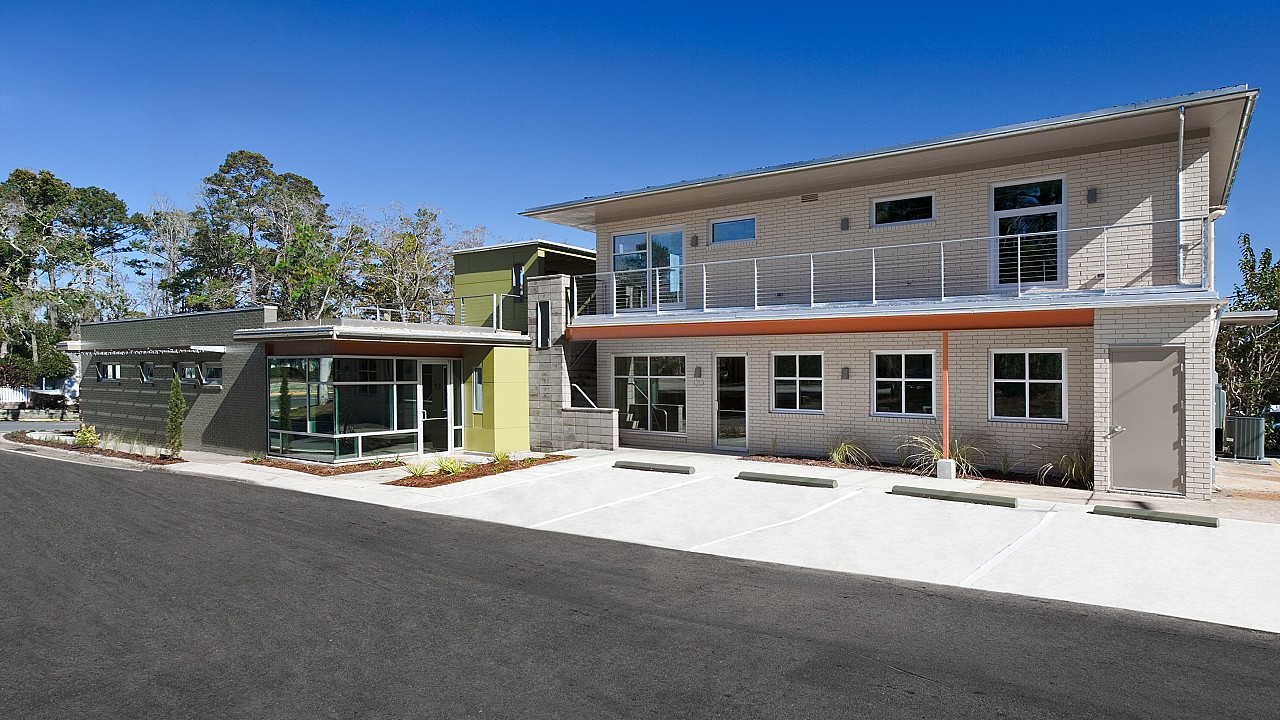 From the outset, the project was approached as a working green laboratory for the architect and contractor/owner to push the envelope for sustainable design and construction. Green features incorporated into the design include 12 KW solar array, vegetated roof garden, rain water harvesting for irrigation, native vegetation, building re-use, construction debris recycling, low-VOC interior finishes, low-E glazing, energy efficient HVAC system, reduced water-use plumbing fixtures, and energy efficient lighting on motion and light sensor controls. The building achieved LEED Gold certification.